About me
I was born in 1968, right after the Soviet invasion in Czechoslovakia, in a city near the border of USSR. My father being a military man was mobilized at the border, waiting for us to be invaded too, because Romania was against the aggression.
I was 8 months and a few. I was in hurry to came in this world and till today I couldn't find out why.
I spent all my childhood vacations at my grandparents on my mother's side, in a city in northern Transylvania. My grandfather, a Hungarian, was a cobbler. I was fascinated by his workshop where I was looking for hours how he mastered the art of traditional shoemaking.
That was a place with a world full o possibilities. I was always founding something to craft, surrounded by the carefulness, tolerance and love of my grandfather.
It was a moment at the beginning of 2013 who stopped my hesitation of creating and manufacturing objects, when I founded in the basement a mould cutin plywood used at pouring molten tin. I wasn't even going to school at that time.
I had several encounters with my middle school colleagues. One time they reminded me how I use to build a "lathe" using the motor of a damaged tape recorder. I was turning pieces of pencil from which I extract the mine out transforming that in beads. I had forgotten all about that.
I started to recall a lot of memories of manufacturing objects of all kind, from trinkets, inserts, pins to room lamps and headlamps, I remember the years of practice in factories that patronizing the high schools.
Through my objects I would like to restore the relationship with those who judge them at archetypal, universal, primary, and instinctive level.
The act of imaging and creating is efficient in diminishing my frustrations. Through concentration and neuron-motor coordination has a similar effect with climbing, which for me is the external adventure, the necessary and possible exploration. I am trying to keep a balance.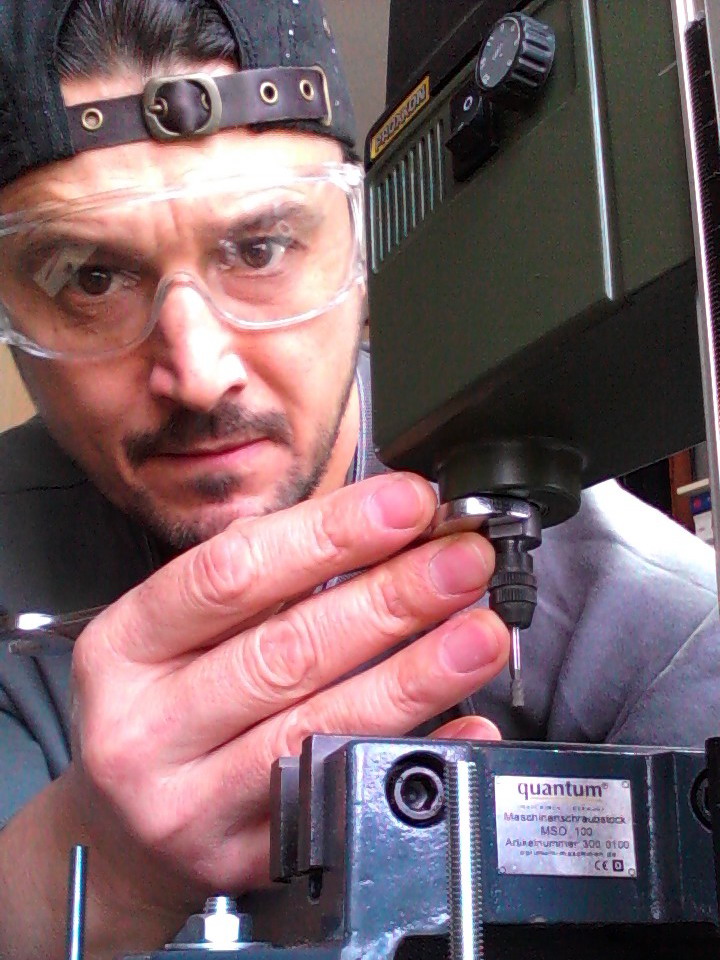 A man is in equilibrium only if he creates/believes, loves/believes, explores/risks/believes. Very hard to achieve in the same time.
Archetypal objects, with the possibility of awarding identity, massive, from contemporary metal for timeless affiliation.
---